VIDEO EXPERIMENTAL WORKSHOPS
Raimo Benedetti é um videoartista que gosta de fazer filmes minuciosos em situações descontroladas. Planeja atenciosamente suas idéias para realizá-las com improviso. Pensa sozinho mas age em grupo. Segundo o curador Eduardo Bonito,  trabalha "com a meticulosidade técnica dos cineastas e a liberdade criativa dos videoartistas".  Foi com essas premissas, aparentemente antagônicas, que seu trabalho se aproximou da arte-educação, pois encontrou no espaço educativo de em um museu, ambiente propício para sua pesquisa. Desde então trabalha com ações educativas na forma de "cursos de vídeo" respaldados por uma trajetória de 10 anos.
Raimo Benedetti is a video artist who likes to make meticulous films in uncontrolled situations. He carefully plans his ideas in order to accomplish them with improvisation: he thinks on his own, but works in group. According to artistic director, Eduardo Bonito, he works "with filmmakers' meticulous technique style and video artists' free creativity". Those were the apparently opposite premises that approached his work to art education, as he found the right environment for his research in the educational setting of a museum. Since then, he has been working with educational actions in the video course format endorsed by a history of 10 years.

Para além do museu, seu curso "Vídeo Experimental" já foi realizado em galerias de arte, ateliers abertos, festivais de vídeo e artes visuais relacionando-se com diferentes parceiros institucionais na produção de suas obras coletivas. Nas aulas, o participante é estimulado criativamente na relação entre conhecimento e prática. Através de referências do cinema experimental, o aluno é impulsionado a produzir coletivamente nas formas de videoinstalação, single channel ou performace dependendo de cada caso.  Cada curso é pensando isoladamente dependendo das características do grupo, quantidade de pessoas, duração etc podendo acontecer inclusive em aulas abertas em lugares públicos .O formato do curso é flexível o bastante para se adaptar a diferentes contextos porque trabalha com o sentido mais amplo da improvisação.
In addition to being in the museum, his "Experimental Video" course has already been carried out in art galleries, studios, video and visual art festivals, interrelating several institutional partners in the production of his collective works. In class, the participant is creatively encouraged to build the relationship between practice and knowledge. Through experimental cinema references, the student is encouraged to produce collectively in video installation formats, single channel or performance, depending on each case. Each course is singularly thought based on group features, number of people, duration, etc; it may also take place in the format of open classes at public places. The course content is quite flexible to adapt to different contexts as it works with a broader sense of improvisation.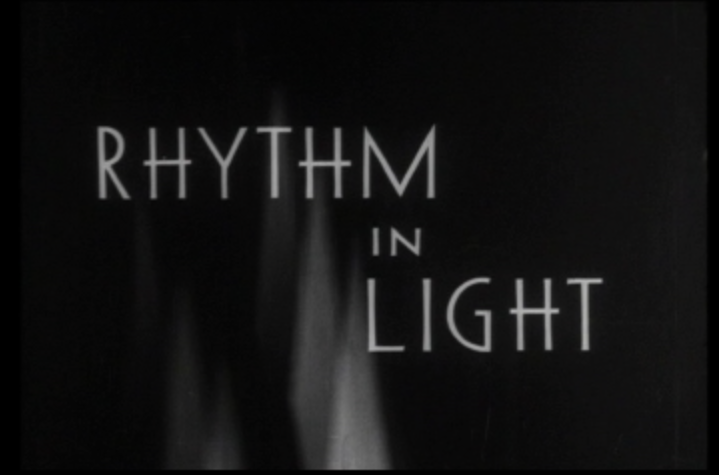 Com a experiência adquirida, observou-se que o curso desperta o interesse de videastas, artistas, performers, estudantes e estudiosos, entretanto, não é especialmente atraente aos olhos das crianças. Isto porque, o interessado no curso geralmente pretende se aproximar da linguagem videográfica, despertado muitas vezes pelo crescente espaço que a imagem eletrônica vem ocupando na sociedade contemporânea (recentemente pela internet, tablets, celulares). Nas ações criativas evita-se o uso do computador porque este pode dificultar o trabalho coletivo optando-se tecnicamente pelo uso de equipamentos simples e de fácil acesso. A idéia é propor uma vivência artístico/criativa no suporte do vídeo tentando despistar ao máximo as dificuldades técnicas.  Desse modo, não se vê a necessidade de pré-requisito para participar das aulas.
Within experience, it was observed that the course arouses video makers', artists', performers', students' and scholars' interest, however, it is not particularly attractive to children. That happens because the person, whose interest in the course was many times waken by the broadening space that the electronic image has undertaken in the contemporary society (internet, tablets, cell phones), generally wants to come closer to the video graphic language. During the creational acts, the use of computer is avoided because it might hinder collective work, so the use of simple equipment is technically preferred. The idea is to provide an artistic/creative experience as a support for the video, trying the best to outwit the technical difficulties. Thus, pre-requirements to attend classes are not requested from participants.
Criado por encomenda do Museu de Arte Moderna de São Paulo no ano de 2000, amparado pelo centro de arte contemporâneo espanhol Arteleku (Espanha) em 2003 e contemplado pelo  prêmio de arte e tecnologia Sérgio Mota de 2008, o curso "Vídeo Experimental" vem fazendo seu papel na expanção da prática e pensamento artísticos. Através de ações criativas camufladas de pedagógicas utiliza o potencial de "um grupo de estudos produtivo".
Commissioned by MAM – Museu de Arte Moderna de São Paulo [Museum of Modern Art of São Paulo] in 2000, supported by Arteleku (Spain) – contemporary Spanish art center – in 2003, and 2008 Sergio Mota prize awarded, the "Experimental Video" course has been spreading the practice as well as the artistic thought. Through the means of creational acts disguised into pedagogical approach, the course uses the potential of "a productive study group".


Clique para aumentar a foto>>>> Click to enlarge the photos